Outreach
Available Now!
Register for Self Service and manage your Gym Memberships, Holiday Activity packages, classes and more. Simply, click here and register for an account today.
---
The Carre's Grammar School Outreach programme started in 2004 as a part of the Specialist Sports College status. In September 2013 the Primary School PE and Sport Premium was launched and Carre's Outreach began to grow further. Our mission is to improve the quality and breadth of PE and School Sport for all children in our local area. We have a range of services that 30 schools buy into, choosing from; a PE and Sport Advisor, Physical Literacy Coaching, Secondary PE Specialist visits, weekly events, fitness profiling and extra-curricular clubs. The team deliver curriculum based PE lessons, interventions, leader training, gifted and talented sessions and our open to all holiday activity programme. Carre's is also the hub site for the Lincolnshire Central School Sport Partnership so as well as the Outreach schools there are a further 10 primary, 4 secondary and 2 specialist needs schools engaged in the government's School Games programme.
In each of the last 2 academic years, over 5000 participants have been engaged in over 40 different sporting events. Some lead to county and national finals whereas others have been taster sessions targeting our least active young people. See our downloadable participant guide for more information on what is on offer.
By working together, our network of schools have achieved School Games Mark accreditations (many at the gold standard), introduced an abundance of new sports/activities to young people and have helped towards reducing obesity levels.
If you would like to know more, or would like to get involved in any way, please contact us
---
Outreach Sports Club
October Half Term Holiday Camp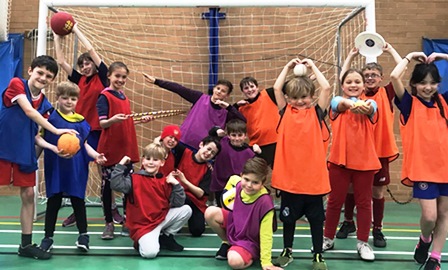 at Northgate Sports Hall
School Year's 1-7
9am - 3.30pm
Monday 23rd October to Friday 27th October
Qualified & DBS Checked coaches
Only £20 per day, or 5 days for £80
Come and join us for our holiday sporting activities this October Half Term Holiday Camp!
Email: cgsoutreach@carres.uk
Tel 01529 308746

---
More Information
For more information telephone 01529 308746, e-mail or connect with our Facebook (CGScommunitySport) and Twitter (@CGSOutreach) accounts