Duke of Edinburgh Award Celebration Evening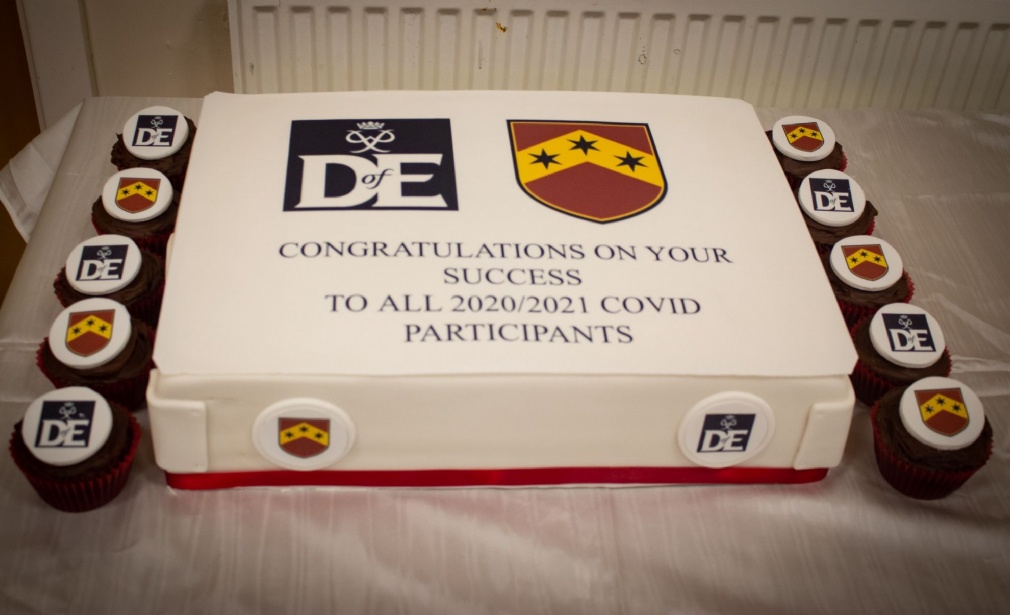 DofE Students Celebrate Success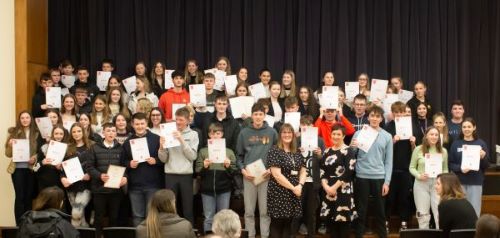 This was the first celebration event since the one held in Oct 2019.
During the 2020/2021 Covid pandemic, despite national lockdowns and school closures, we still managed to complete awards at all three levels taking students on full expeditions to Nottinghamshire, Lincolnshire, Derbyshire and Yorkshire.
In 2020, we were two centres of four in the Lincolnshire area (which has 44 centres) who went on full expeditions and in 2021 we were two of three.
In 2020, we completed four-day walks and went on three expeditions over five weekends and in 2021 we completed two-day walks and ten expeditions over eleven weekends
The students also managed to adapt their volunteering, physical and skills sections utilising the #withadifference DofE adaptations and as a result many gave lots back to the local community in their adaptations from the usual activities in which they engage for DofE. Some volunteering with Covid vaccination centres or assisting people in their local community. Utilising their daily activity for their physical and developing skills making scrubs, masks or ear savers.
Mr Law and Mrs Smith presented students with Certificates during the evening held at Kesteven and Sleaford High School.
Our guest speaker for the evening was ex-KSHS student and Bronze, Silver, Gold and Diamond Challenge Award holder Miss Holly Parkinson - Adventurer. She shared her adventures with us since leaving school.
We also presented British Heart Foundation Heartstart Certificates for the last time as this award is no longer available. In 2020 and 2021 we completed 227 awards.
Also appointed during the evening was our new DofE Prefect for 2021/22 Raluca Zoltan.
Recipients shared the DofE cake (made by The Homemade House) as they left the evenings celebrations.
I am extremely proud of them all for what they have achieved and am hugely grateful to the volunteer staff who gave their time in support of these fabulous young people.
Mrs Mel Walker
DofE Co-ordinator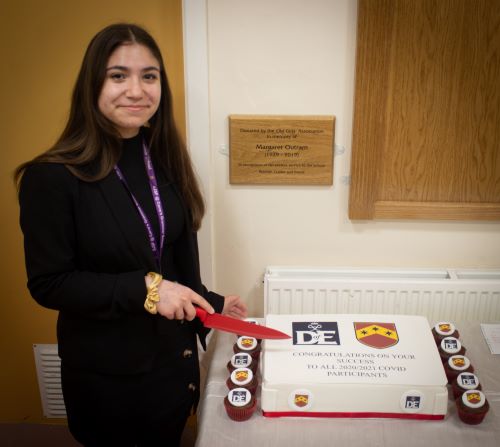 Raluca cutting the cake