Rotary Youth Speaks Competition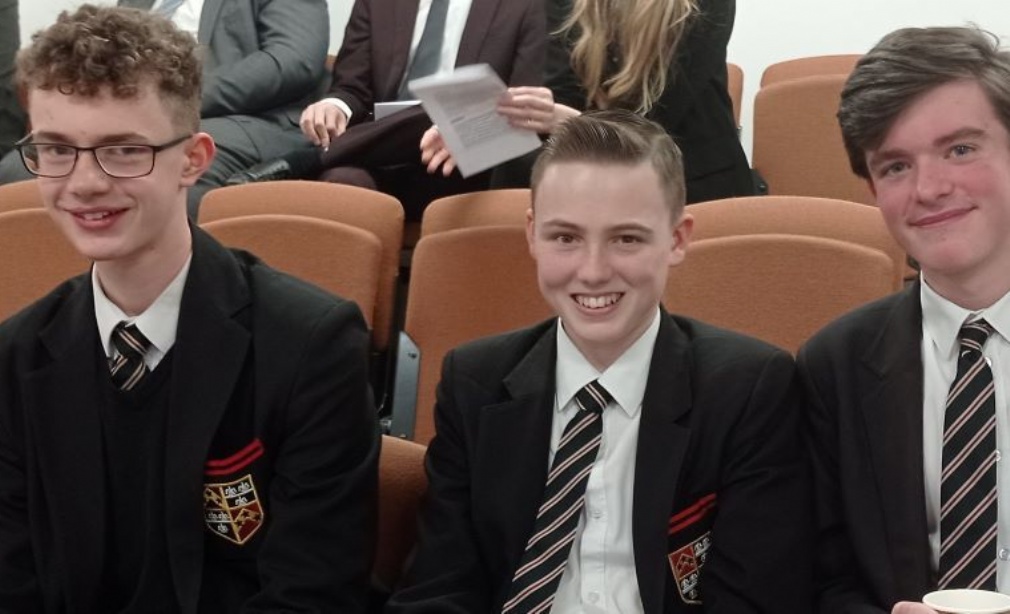 Year 11 Students Take Part in the Rotary Youth Speaks Competition 2022
On Saturday 12 March, Alexander, Albert and I (Elliot) went to Grantham for the Senior District Final of the Youth Speaks Competition. This was the second round of the competition, and we were against three other schools. These consisted of St George's Academy, Stamford High School, and the hosts of this round – Priory Ruskin Academy. All we had to do was prepare a debate beforehand with arguments for and against our chosen topic which was "Should Modern Foreign Languages be compulsory at GCSE?"
It was quite tense in the build up to our turn as we were last to go. We helped ourselves to free cups of tea, while we listened to the other teams present their debates. When it was our turn, we all put in our best effort to try to win by making small jokes, giving facts and opinions. Overall, we placed 2nd out of the 4 teams and won £10! We unfortunately lost to Stamford High School who did an interesting talk on social media and responsibility.
I can speak for the whole team when I say that this experience was great fun and even though we didn't win, we still did our best.
By Elliot 11C
Well done to our students for taking part.