Giant Orchestra Day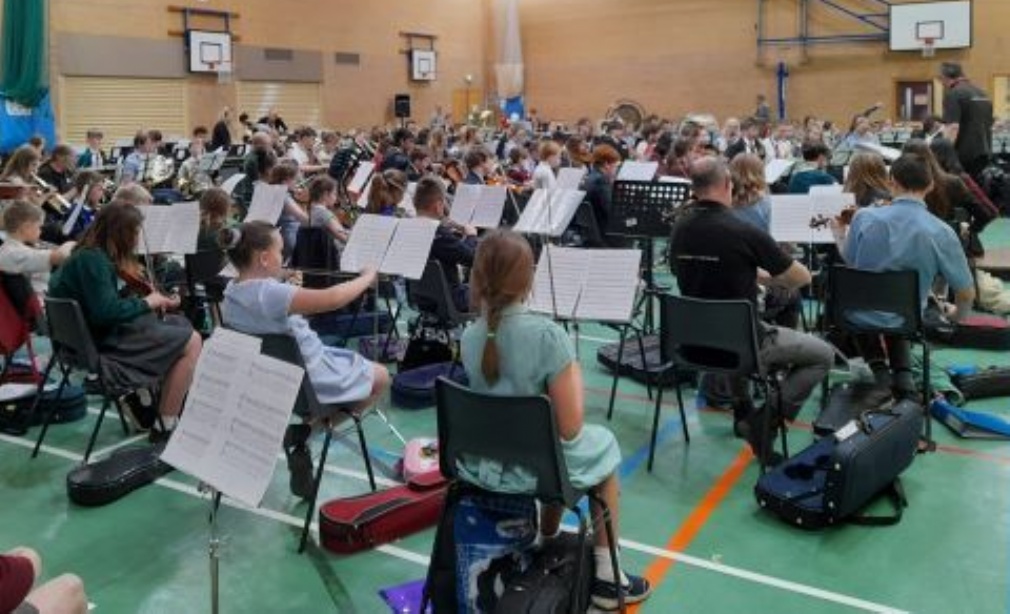 Students Come Together for the Giant Orchestra Day
On Tuesday 5 July, 150 students from 23 different schools were joined by members of the Royal Air Force Auxiliary Band and Sleaford Concert Band.
The event was organised by the Music Department at Carre's Grammar and Lincolnshire Music Service and was supported by their instrumental teachers. Students ranged in age and ability from Year 1 to Year 12 with beginner players through to Diploma level.
We incorporated a huge variety of instruments including violins, guitars, ukuleles, keyboards, clarinets, flutes, saxophones, gong and tubular bells!
We spent the day rehearsing 4 pieces of music:
'Juba Dance' (from Florence Price's 1st Symphony) conducted by Ruth Quinton (from Carre's)
'Nimrod' (from Elgar's Enigma Variations) conducted by Chris Rogers (LMS)
We were then joined by a live DJ from Noise Academy to play two Ibiza classics, conducted by Dave Chambers (LMS):
'Children' by Robert Miles
'Right Here, Right Now' by Fat Boy Slim.
The day culminated with a concert for parents at the end of the day.
Everyone went home buzzing, and it was fantastic to have so many playing live music together again after two years of the pandemic!
Well done to everyone involved.