The Jon Egging Trust - JET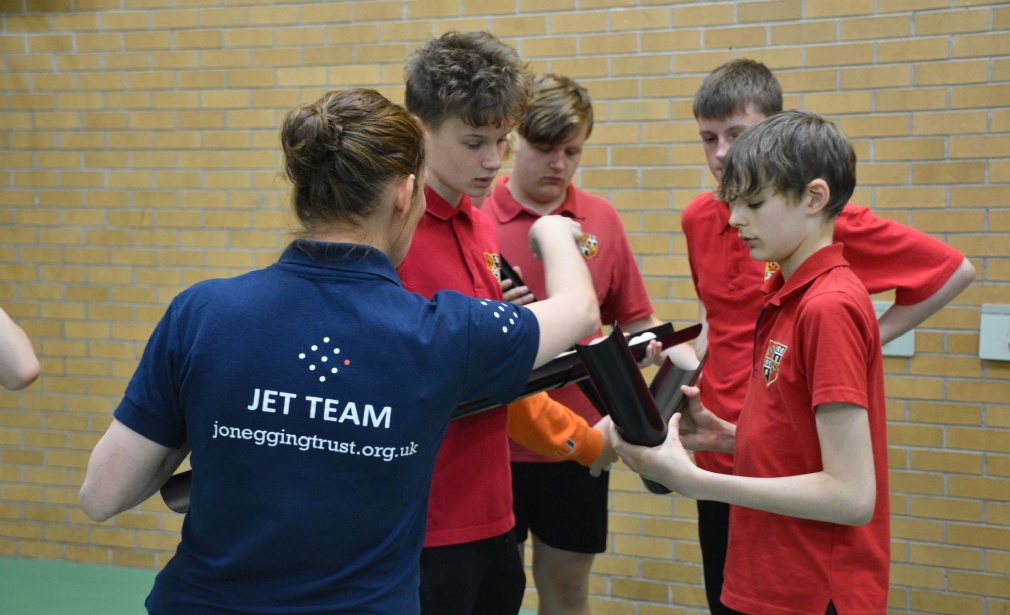 Year 9 Students Take Part in problem-solving and team work activities
The Jon Egging Trust were invited into school for the day on Thursday 14 July and all Year 9 students were involved. They took part in a range of group activities around problem-solving and working as a team. The aim of the day was to provide students with a range of skills to prepare them for the demands of Key Stage 4 subjects next September.
The Jon Egging Trust ('JET') is a registered charity that was set up in honour of Flt Lt Jon Egging, who tragically lost his life on 20 August 2011 whilst completing an air display at the Bournemouth Air Festival. He was coming to the end of his first year with the world-famous Royal Air Force Red Arrows aerobatic team, flying in the Red 4 position.
JET Inspirational Outreach (IO) programme provides bespoke impact days or a short series of sessions to young people aged 7+, according to needs of the school. IO sessions are delivered by JET Youth Liaison Officers in partnership with inspirational mentors including military personnel, business leaders and positive role models within the local community.
We have worked with the charity for a number of years in school and the Year 9 students really enjoyed the challenges that they offered.
In recognition of the JET volunteers giving up their time for free the current Year 9 students will have JET as their recognised charity for the sponsored walk next year.
Thank you to everyone from JET who came into Carre's and gave the students a wonderful experience.
Mr Wilkinson (Head of Year 9 Options)