InvestIn - Career Opportunities
Career Opportunities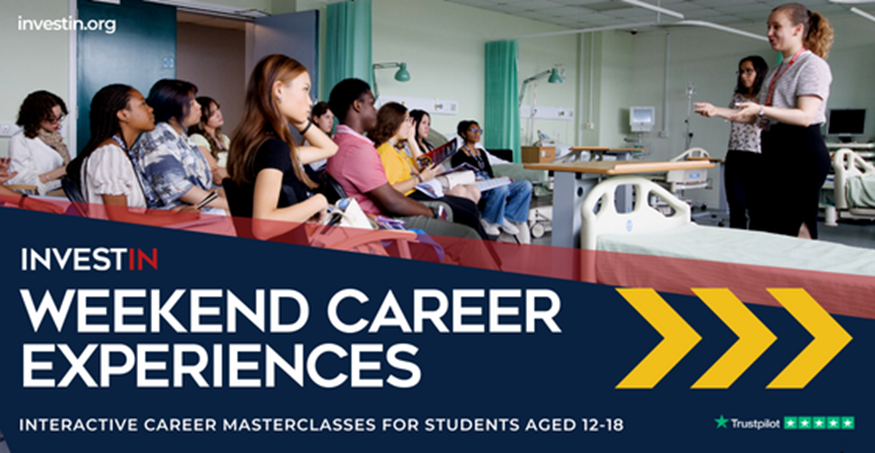 Career Opportunities For Ages 12-18
Live and interactive career masterclasses at UCL or online
November and December 2022
We are delighted to share with you our autumn term career opportunities, which are available in 19 cutting-edge industries. Students will learn directly from some of the world's best professionals - doctors, lawyers, engineers, investment bankers and more - through a series of live, interactive simulations which provide tailor-made professional experience to ages 12-18.




Students can register now for our Summer Experiences 2023 in London.
These flagship programmes offer the ultimate 360-degree experience of professional life for ages 12-18.
Over 2,700 students attended the Summer Experiences in 2022.
94% of students said they would recommend it to a friend.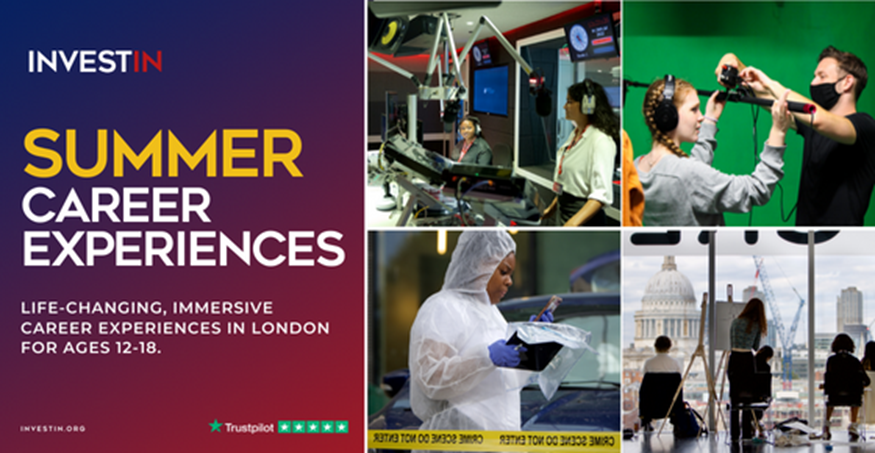 www.investin.org