Year 11 Mock Examination Timetable - November 2022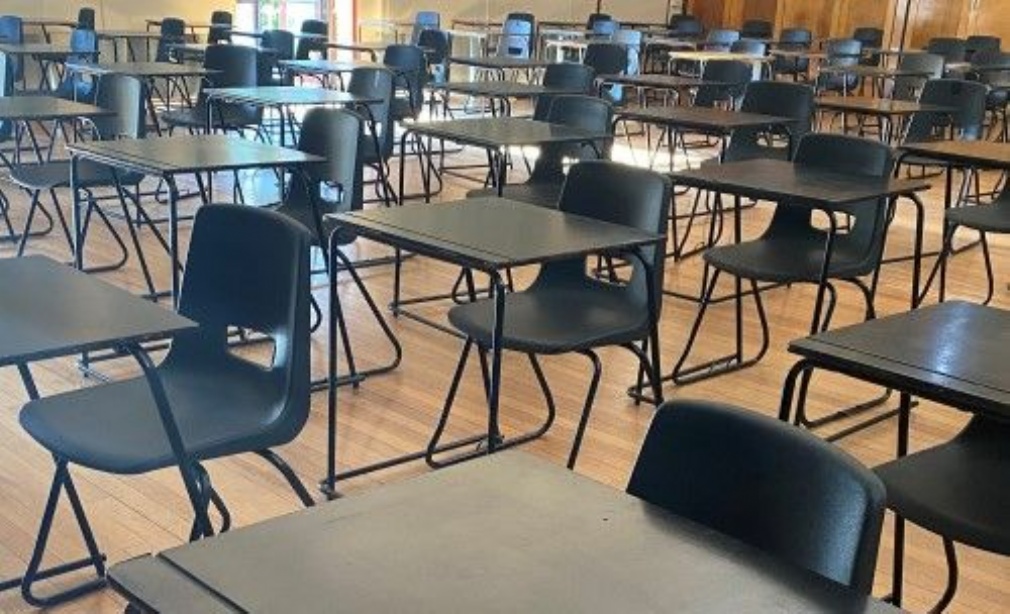 Year 11 Mock Examination Timetable - November 2022 Now Available
Session 1
(Periods 1 & 2)
Session 2
(Period 3)
Session 3
(Periods 4 & 5)
Monday November 14th
Computing (90 mins) 9.35am
GCSE PE (60 mins) 10.05am
Spanish Listening
(45/35 mins)
H: 12.00pm F: 12.10pm
Maths 1 (non-calculator)
(90 mins)
1.55pm
Tuesday November 15th
History 1
(105 mins)
9.20am
Music
(60 mins)
11.40am
EP1 (Beliefs & Practices)
Full & Short Course
(105 mins) 1.40pm
Wednesday November 16th
Maths 2
(90 mins)
9.35am
MFL Reading
(60/45 mins)
H: 11.50am F: 12.05pm
Chemistry
(105/75 mins)
Separate: 1.40pm Combined: 2.10pm
Thursday November 17th
Biology
(105/75 mins)
Separate: 9.20am
Combined: 9.50am
English Language
(60 mins)
11.40am
Geography 1 – Physical
(90 mins)
1.55pm
Friday November 18th
Technologies
(105 mins)
9.20am
French Listening
(45/35 mins)
H: 12.00pm F: 12.10pm
MFL Writing
(80/65 mins)
H: 2.05pm F: 2.20pm
Monday November 21st
Business
(90 mins)
9.35am
History 2
(60 mins)
11.40am
Physics
(105/75 mins)
Separate: 1.40pm Combined: 2.10pm
Tuesday November 22nd
Geography 2 – Human
(75 mins)
9.50am
Engineering
(60 mins)
11.40am
Maths 3
(90 mins)
1.55pm
Wednesday November 23rd
English Literature
(90 mins)
9.35am
German Listening
(45/35 mins)
H: 12.00pm F: 12.10pm
EP 2 (Themes)
Full course only
(105 mins) 1.40pm
Thursday November 24th
Art
Art
Art
Friday November 25th
Art
Art
Art
Notes:
With the exception of MFL Listening papers, all exams will take place in the School Hall.
Students not in exams will be revising in their normal teaching rooms (alternative rooms will be found for core PE and GCSE PE practical sessions).
Students need to be lined up outside exam venue 10 minutes before the start time of the exam.