Year 10 Examinations – May 2023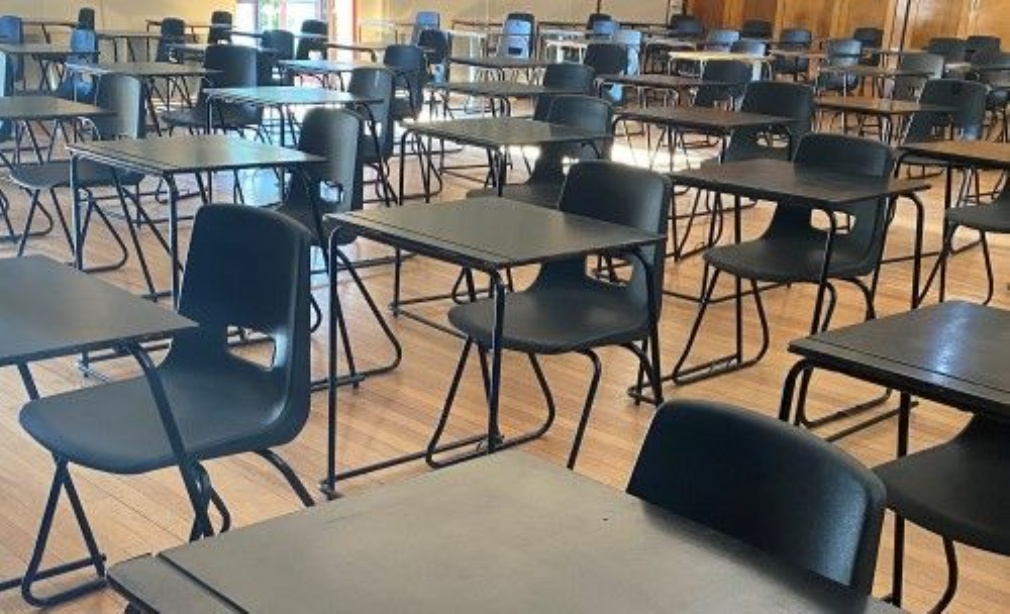 Year 10 Examinations – May 2023 Now Available
Session 1 (Periods 1 & 2)
Session 2 (Period 3)
Session 3 (Periods 4 & 5)
Monday 1 May
Bank Holiday
Bank Holiday
Bank Holiday
Tuesday 2 May
ART
ART
ART
GCSE PE 1 hr 15 mins 2.10pm
Computing 1 hr 30 mins 1.55pm
Wednesday 3 May
Business
1 hr 30 mins 9.35am
English Language
45 mins 11.50am
MFL Writing
(75/60 mins)
H: 2.10pm F: 2.25pm
Thursday 4 May
Maths 1 (non-calculator)
1 hr 30 mins 9.35am
German Listening
(45/35 mins)
H: 11.50am F: 12.00pm
Chemistry
1 hr 2.25pm
Friday 5 May
Design & Technology
1 hr 45 mins 9.20am
Spanish Listening
(45/35 mins)
H: 11.50am F: 12.00pm
EP
1 hr 45 mins 1.40pm
Monday 8 May
Bank Holiday
Bank Holiday
Bank Holiday
Tuesday
9 May
Music
1 hr 15 mins 9.50am
English Literature
1 hr 11.40am
Geography
1 hr 30 mins 1.55pm
Wednesday 10 May
CNAT Engineering
1hr 15 mins 9.50am
French Listening
(45/35 mins)
H: 11.50am F: 12.00pm
Biology
1 hr 2.25pm
Thursday 11 May
History
1hr 45 mins 9.20am
MFL Reading
(60/45 mins)
H: 11.40am F: 11.55am
Maths 2 (calculator)
1 hr 30 mins 1.55pm
Friday 12 May
Physics
1 hr 9.10am
Normal Lessons
Normal Lessons
Notes
The Art examination will take place all day on Tuesday 2rd May in Room 4.
All exams will take place in the School Hall unless notified otherwise.
Students not in exams will be working/revising in their normal teaching rooms (alternative rooms will be found for PE).
Start times are set so that exams finish 5 minutes before lesson end/break/lunch/end of school.
Students need to be lined up outside exam venue 10 minutes before the start time of the exam.