George Completes the Spires and Steeples Marathon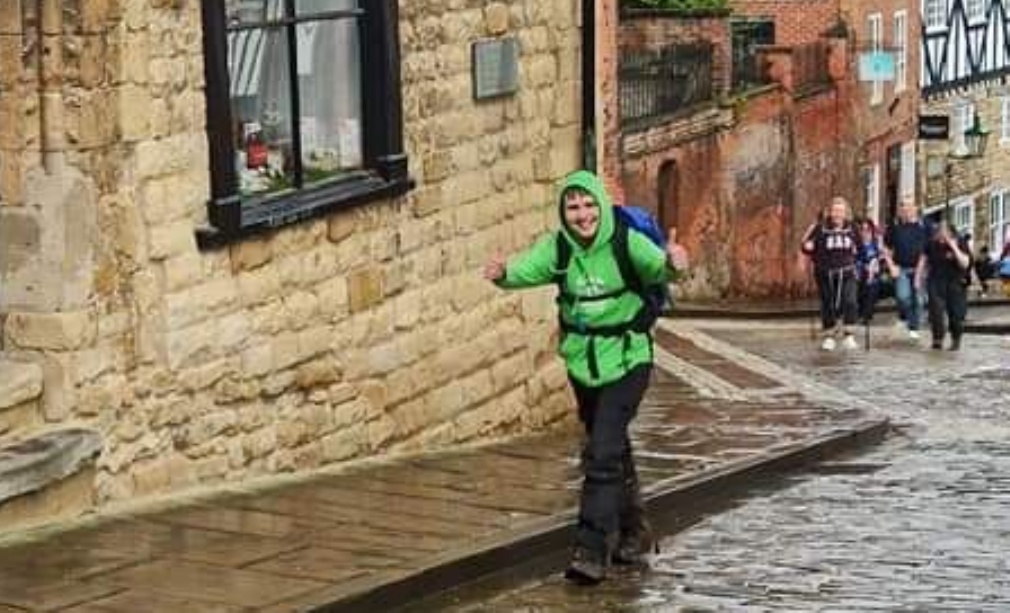 Great effort from student George as he completes a marathon in aid of St Barnabas Hospice. Pictured is George striding up Steep Hill in Lincoln, towards the Cathedral.
George from Form 9L completed the Spires and Steeples marathon (26.3 miles) on Saturday 15 April and has raised very much needed funds for St Barnabas Hospice. So far he has raised £170 but has two more events left to complete.
He was the youngest of 30 participants, led by Jim's Gym, Sleaford that set off that Saturday morning at 7am ending at Lincoln Cathedral around 10.5 hours later.
The other members of the group were so impressed with George's mental/physical stamina, courage, determination and maturity.
We are all very proud of George, especially his mum and dad!
St Barnabas Hospice looked after George's uncle when he died and his parents work for the Ambulance Service and witness first hand the work they do. St Barnabas Hospice also provide excellent training for ambulance staff around end of life care.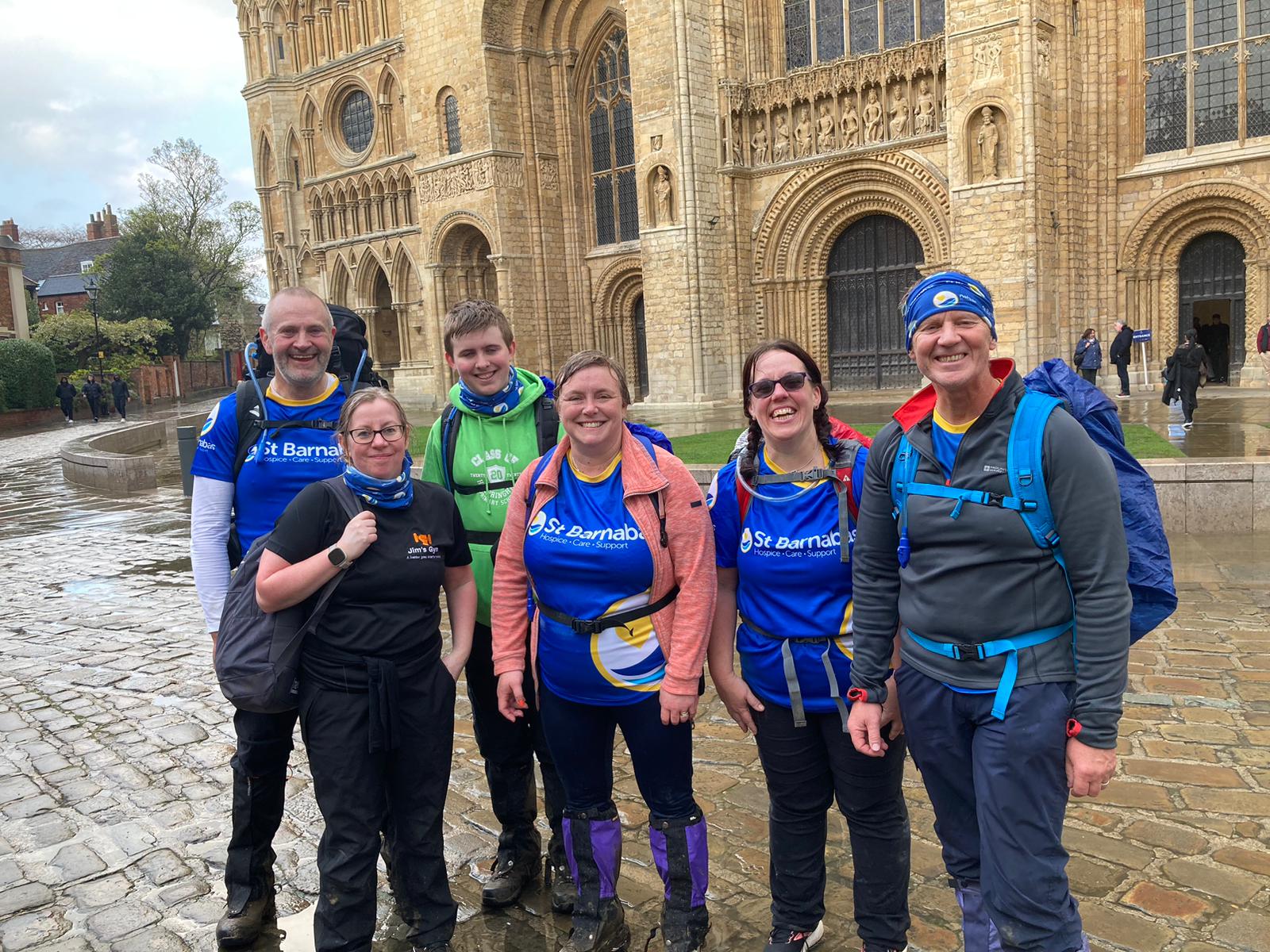 The charity group at the end of the marathon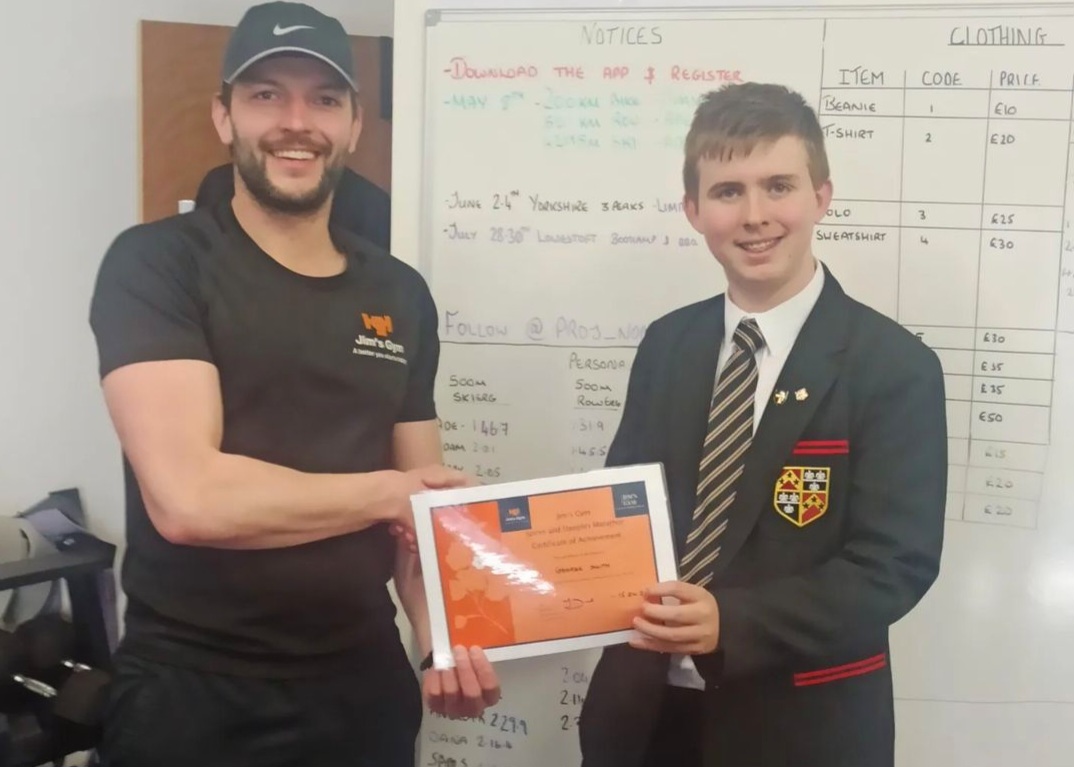 George was presented with a Certificate of Achievement for his marathon at the Gym.
George will also be doing a 10km row on a rowing machine on 8 May at the Gym and the Yorkshire Three Peaks on 2 June all for St Barnabas Hospice and as part of Jim's Gym.
Well done George!