Year 9 Crime Buster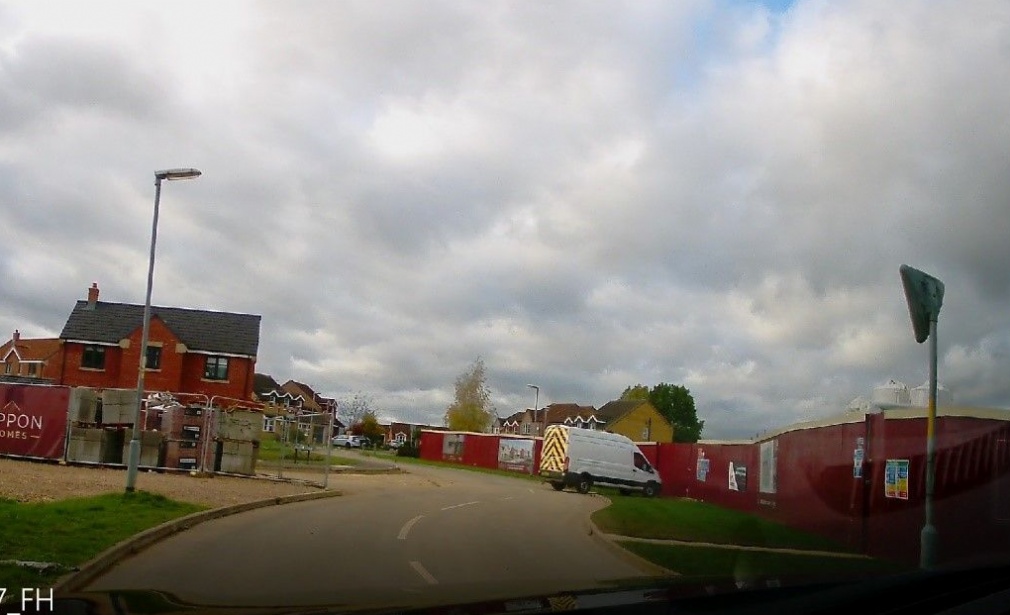 Crime Busting - A Year 9 student who likes to watch crime programmes and put his knowledge to the test.
An unusual Saturday afternoon…
One Saturday in November at approximately 1.30pm, I was returning home from my tennis lesson in the car with my family, when a white van did a U-turn in front of us. It was a genuine looking builders' van with reflective markings on its rear doors. The van continued ahead of us for a short distance and then pulled up in front of the locked gates of a building compound, where the passenger, wearing a high-vis jacket and a bandanna, got out and appeared to be trying to unlock the gates. My dad continued driving but something about the man's behaviour had aroused my suspicions, and I was insistent that we should go back and investigate.
My dad turned the car round and this time we could clearly see that it was a crowbar that the man was using to attempt to break into the compound! He suddenly looked up, noticed our presence and, with the original driver, having moved to the passenger seat, jumped into the driver's seat and sped off. We reported the incident as, fortunately, we had captured the events on our dashcam.
However, we learnt subsequently that the men had, unfortunately, returned later that afternoon and were on that occasion successful in their break-in attempt.
William, Year 9