Welcome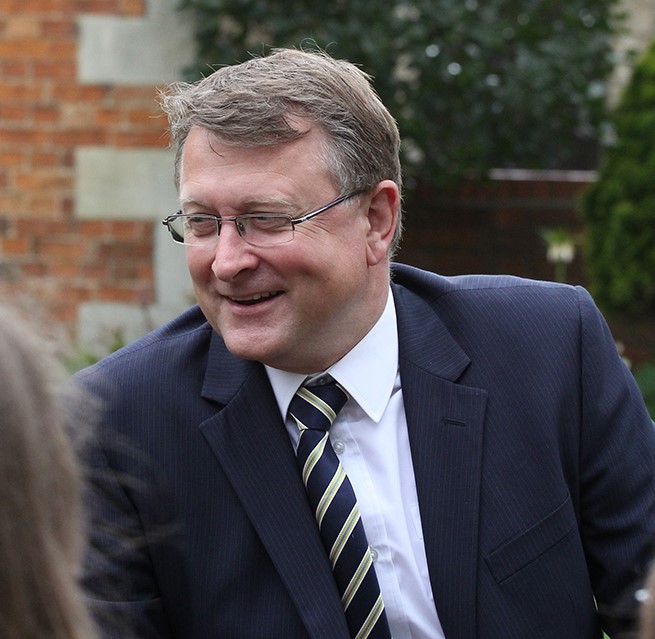 I am delighted to welcome you to Carre's Grammar School, which is an over-subscribed selective Academy in the market town of Sleaford and a founding partner of the Robert Carre Trust.
We have 800 students on roll; boys only 11-16, and co-educational in the Sixth Form. The school has long been synonymous with excellence and the school's reputation for providing a first rate all-round education for local students has been strengthened even further over recent years. Our academic results speak for themselves while our achievements in Sport, Music and other activities are outstanding. We have been recognised as one of the top schools in the country based on our performance in the last few years, and students have regularly accepted offers for Oxbridge and the top Universities, whilst others have gone onto apprenticeships or employment.
It is our ambition that Carre's students should leave school with an enthusiasm for learning which will last them a lifetime. By encouraging creativity and originality alongside honesty, sensitivity and compassion we believe that our students will develop the capacity to meet the challenges of the modern world and lead happy and fulfilling lives. The friendly, cheerful atmosphere of the school helps our students enjoy learning and, as they grow into young men and women, we enable them to take increasing responsibility for themselves and for others around them.
Learning can only take place successfully in a caring and orderly community and we provide an environment in which the young people are expected to work hard and share in the ethos and values of the school. Our expectations of behaviour are high and we aim to support each child through their school career so that they make the best of their talents.
We are committed to the belief that it is very important to offer as many opportunities as possible to our students to gain experience from learning outside the classroom. An extensive array of enrichment and extra-curricular activities is offered. Partnerships have been developed locally, nationally and internationally which extend opportunities for all.
At best, the website only gives you a flavour of this remarkable school, a school proud of its heritage yet excited by its continued development, growth and innovation, so I invite you to visit us to fully appreciate what the school offers.
Nick Law
Executive Headteacher